2014 Daily College Fantasy Football QB Preview
|
Today we are analyzing the QB position around college football. We are listing them in alphabetical order – so don't trip out because Jameis Winston is at the bottom! This is meant to give you an overview of some of the QB's you will be deciding on starting the next few months. Once we get closer to the actual season – Daily Fantasy Grind will supply picks just like last season. All our NCAA College Football picks are archived here.  We also posted our team-by-team 2014 Daily College Fantasy Football Preview last week.
East Carolina – QB Shane Carden is a name that you should become familiar with if your daily fantasy website allows action on East Carolina games. He had 5 games with 5 or more TD's last season, which is exactly what you want in fantasy. Based on pre-season rankings, the Pirates don't face a team ranked inside the top 30, so Carden should have some big games this season.
Marshall – QB Rakeem Cato has thrown for 37 and 39 TD passes the last 2 seasons. Cato has been getting some attention in the pre-season, and it's probably warranted considering how weak the teams schedule is again this season. Based on how many weak teams Marshall will face, Cato should be a solid #1 or #2 option nearly every week, and is worth selecting over higher priced QB's with tough matchups. If he can get his completion percentage back to 2012 levels – he will look like an elite QB against the competition he normally faces.
Michigan State – QB Connor Cook is expected to have a good season, but I'm not believing the hype and Cook should only be considered a value #2 against weaker teams at best.
CAL – QB Jared Goff is not a name that is thrown around a bunch, but if when you are hunting for sleeper daily college football QB's – he's a guy you can potentially look at early in the season. Until Goff can prove he can play with the big boys …. I would not start Goff against virtually anyone in the PAC-12 … but the Bears play Northwestern & Sacramento State the first two weeks, so Goff can be a viable starter in those games.
Penn State – QB Christian Hackenberg had a solid freshman season for the Nittany Lions, and many think he has a chance to be a viable daily fantasy starter. Based on pre-season rankings, Penn State doesn't play a team ranked inside the top 30, so competition should be weak enough for Hackenberg to be considered a cheaper #2 starter some weeks. I'd wait for him to prove he's elite before risking too much money starting him, this is a guy who only had 20 TD's, threw for under 3,000 yards, and rushed for negative yards last season.
Washington State – QB Connor Halliday is a name that should rise to the top of your list whenever they play a bad defense since he's capable of putting up big numbers. He's been a little too inconsistent & throws too many INT's to be considered a regular #1 starter, but rates a value #2 QB against the cupcake teams he faces this season.
BYU – QB Taysom Hill was on the radar of daily college fantasy football players last season because he's a legitimate run/pass threat. This season I will probably have Hill in my lineups as a value #2 starter when BYU face weak teams, but he's not a good enough passer to warrant starting him against stronger competition.
UCLA – QB Brett Hundley should shine against bad teams and is considered a Heisman Trophy candidate by many this season. UCLA does face some difficult teams and both Hundley's yards & TD's were down from a year before. I wouldn't trust him against USC, Oregon, Stanford or any competent teams based on his lack of production last season. He should be a reliable #2 QB play most of the season – but don't overpay if the matchup is tough.
Utah State – QB Chuckie Keeton tore his ACL in week 6 last season, but returns for what will be his 4th season at Utah St. Against cupcake matchups, he's a viable #2 starter with upside because Keeton has proven he can rack up the TD numbers. Against any decent team, consider him a weak #2 starter at best unless he can prove otherwise.
Arizona State – QB Taylor Kelly is a reliable #2 most weeks, and is probably #1 must-start against weaker teams. AZ State has a fairly tough schedule this season, so it might make starting Kelly on a regular basis difficult …. but he's one of the few QB's in college FB you could probably start each week. Yards were up for Kelly over last season, but so were interceptions and completion percentage dropped – so he'll have to prove he's more consistent this season in order to be a #1 each week.
Oregon State – QB Sean Mannion was second in the nation with over 4,600 passing yards last season – and should have big days against weak teams. You will want to be cautious of playing (and/or over-paying) for Mannion when he faces the good teams in the PAC-12. Take a look at what he did during the first half of 2013 vs the last half … it's nearly night & day. So make sure you start Mannion against cupcakes, but proceed with caution against solid competition.
Oregon – QB Marcus Mariota decided to come back for another season, and should be one of the top daily college football QB's each week. He's a very efficient passer having thrown only 4 INT's in 386 attempts last season. Mariota had some injuries last season – and his running stats slowed down at the end of the season. He's a solid #1 QB almost every week but might be over-priced because he's a name people are familiar with and his rushing ability will need to be proven again to warrant a high price.
Auburn – QB Nick Marshall is possibly being suspended for the 1st game, but no word as of yet from the head coach who left him home for media day. In daily fantasy circles Marshall is a viable play … however his team has one of the toughest schedules in the entire nation. Marshall has proven he can play well in big games, so he rates as a solid #2 with upside most of the season. He's lacked the consistency in the past (maybe cause he smokes weed:) and if he can't put up big numbers every week – he remains a spot #2 starter based on the matchup.
Ohio State – QB Braxton Miller proves to be a solid #2 starter in two QB leagues – and possibly a regular #1 type starter. He finished last season off strong statistically – and he battled through some injuries at times. When healthy, and against so-so/weak teams, I think Miller can be considered a must start this season in daily fantasy.
UPDATE: Got hurt – is out for the season. J.T. Barrett is likely going to be an overpriced sleeper pick against weak teams. Ohio State does have a fairly weak schedule, so J.T. could have some daily fantasy value this season.
Houston – QB Josh O'Korn was impressive at times last season as a freshman and finished the season with 28 TD's and just over 3,100 passing yards. I remember even having O'Korn on some sleeper QB picks last season, and I believe he will start the season as a value #2 starter against weak teams with #1 upside.
Mississippi State – QB Dak Prescott has gotten a lot of attention in the off-season, including some Heisman candidate buzz. Against weaker teams, Dak is a solid #2, but his game has lacked the consistency – or explosiveness – to be considered a #1 every week against tougher teams.
Baylor – QB Bryce Petty was a top daily college football QB most of last season, in part because Baylor played some cupcake games that were glorified throwing exhibitions for Bryce. This season isn't much different, Baylor has another soft schedule which should pad Petty's stats most weeks. Your only risk is that Baylor pulls Petty from the game early, but coaches might let him go a bit deeper since he has a legitimate chance to win the Heisman Trophy … and that's huge for recruiting. Petty will likely be near the top of the list for recommended QB plays each week in daily fantasy College Football this season.
QB Keenan Reynolds returns after setting a school record & NCAA record with 31 rushing TD's for a quarterback. This run-first QB should be in line for another huge year – as the Navy Midshipmen schedule is very weak. I'd probably avoid Reynolds against the few tough teams they face, but he's a solid #1 QB against teams that can't stop the run.
Indiana – QB Nate Sudfeld is a potential cheaper play at QB this season now that he's the full time starter and has #1 type upside. Last season he was sometimes sharing some snaps with Tre Roberson … who's transferred. Sudfeld's stats were good against bad teams last season, but he should be considered weak #2 at best against stronger competition unless he proves otherwise. I'd start him against weak teams as my value/cheaper #2 starter … but avoid him against tougher NCAA competition.
Ole Miss – QB Bo Wallace is a sleeper #2 type daily fantasy play with #1 upside some weeks. Unless he proves otherwise, I'd probably avoid him against strong competition – but he's an efficient passer against weaker competition. His stats the last 2 seasons have been above average, and if he can improve in the red-zone he could have another nice season.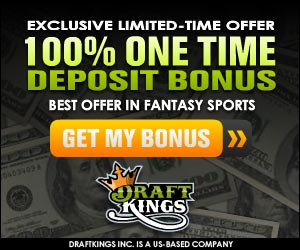 Texas Tech – QB Davis Webb should be the full-time starter this season, and against weaker defenses can easily be a viable 2nd QB in your daily lineups – and potentially a cheaper #1 QB type player if he can throw more TD's. Last season as a freshman, he threw for over 400 yards 4 times. His issue has been racking up TD numbers – he high for TD passes last season was 3 and he only did that once.
North Carolina – QB Marquise Williams could generate some daily fantasy buzz this season, but likely is a sleeper #2 type play at best against weak competition. Williams lacked the consistency last season, and if he can't increase his TD production, he's not going to be a huge factor in daily lineups this season. UPDATE: He's battling with another QB for the starting job.
Florida State – QB Jameis Winston has done his best to stay off the police blotter, and if he can stay upright on the field this season, he could repeat as Heisman Trophy winner. Florida State played some really bad teams last season on route to a perfect record – and Winston would often be removed from the game. FSU has a tougher schedule this year – and while that means tougher defenses … Winston will likely play 4 quarters more often. He's a near must-start against weak competition, but might be risky playing him against a strong team, especially on the road.