Daily College Fantasy Football Picks – Week 10 (Thursday/Friday)
|
Week 10 is here. Honestly, it's not the best Thur/Fri games I've seen in terms of picking fantasy plays. I think there will be similar lineups across the board because there's some good defenses and you have limited RB's & WR's to choose from. My top QB pick isn't the most expensive guy but I think he can get the job done.
Quarterback
Georgia Southern – KEVIN ELLISON
Troy is a very poor run defense and Ellison is a pure running QB. This is the highest o/u game on the books too. Only real issue is his team is a 3+ score favorite, but given it's the team's chance to shine on TV, I'd think the coach would let them run it up a bit.
Florida State – JAMEIS WINSTON
Louisville is not a bad defense, and it's not an easy place to play, but with the limited option – he clearly stands out and he's not super expensive.
Memphis – PAXTON LYNCH
Real good matchup here, only worry is his team gets up big early and he comes out again. But he's a fairly safe choice to get you 1 or 2 TD's.
Cincinnati – GUNNER KIEL
I'd be very cautious and nervous about starting Kiel. He's come out of the last 2 games, with what I think is a rib injury. The head coach has indicated that both QB's will likely play in this game.
Tulsa – DANE EVANS
Tough matchup against Memphis but not impossible. I could see rolling with Evans as your cheap #2 QB in dual QB leagues because his team should be down the entire game … but I wouldn't stack your lineups with him by any means.
Louisville – WILL GARDNER
Not an impossible matchup against FSU – and they will be at home. Could be your cheap #2 sleeper pick, as he has exactly 2 TD passes in all but 1 game this season.
Tulane – TANNER LEE
Way off the board here, and make sure he's playing because he's been hurt. But it's a good matchup and he has some good games this season.
Running Back
Georgia Southern – MATT BREIDA
Clearly the best matchup on the board, and Matt had 201 yards + 4 TD's last game.
Georgia Southern – ALFRED RAMSBY
I could see rolling with this guy because Troy's run-D sucks and GSU is a big favorite ++ he usually gets double digit carries. Just keep in mind he's the #2 RB behind Breida.
Cincinnati – MIKE BOONE
BLEW UP last game with 19 carries and 212 yards. Not 100% sure what you get here but the matchup against Tulsa is good, and the QB play has fallen off a bit.
Memphis – JARVIS COOPER & BRANDON HAYES
Tough call here, but if Sam Craft is out again, these two are splitting carries and being a 3+ score favorite means the team should be running late.
Louisville – MICHAEL DYER
SUPER risky, he's listed as the starter but Louisville mixes up it's running backs more than a baker does making cookies. He's really cheap on most sites so you cold roll with him if you feel like it.
Wide Receiver
Memphis – KEEVAN LUCAS
Not the best matchup, but his team is a big underdog so they should be in throw mode.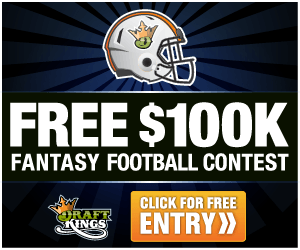 Louisville – DEVANTE PARKER
Made his debut last game and ripped it up for 132 yards. Not a horrible matchup against FSU.
FSU – RASHAD GREENE
Real steady WR – and Louisville is really tough against the run so you hope they can move it through the air.
Cincinnati – SHAQ WASHINGTON, CHRIS MOORE, MEKALE McKAY
Tough to know which one gets the ball the most, and if Kiel doesn't play – I'd probably avoid this group. But I like them in the order I have them listed.
Memphis – TEVIN JONES
He's decent, and the matchup is really good. Could easily be your cheap #3 WR with upside.
Troy – CHANDLER WORTHY
Real gamblers pick here, but GSU isn't the best pass-D … and Worthy usually gets some rushing attempts and 3 or 4 catches each game.
Tight End
FSU – NICK O'LEARY
He's a really good player and one of the best TE's in the country.
Louisville – GERALD CHRISTIAN
Not a big volume guy, but he's decent.
Tulane – CHARLES JONES
Good matchup and he's coming off a good week.