Daily College Fantasy Football Picks – Week 11 (Tuesday/Friday)
|
I'm very excited about the weekday games because they features some of the worst defenses in college football. Bowling Green, Toledo and Ohio are all at the bottom of the NCAA in stopping the pass. But that being said, most of these teams lack the superstar must-start player … so there should be plenty of variety in the lineups. I suggest mixing it up a bit because there's no guarantee a guy will go off – but there should be plenty of action given the weak defenses that are on the field.
Quarterbacks
Buffalo – JOE LICATA
This is a really good matchup against a poor defense and Licata has proven he can get it done most of the season.
Akron – KYLE POHL
This is a great matchup as Bowling Green is one of the worst defenses in the country. Only real downside is looks like the daily fantasy sites have him priced right, and he's coming off an injury – so just make sure he's playing.
Utah State – KENT MYERS
Utah has a few QB's KO'd and Wyoming isn't super strong against the pass. He was 14-15 with 3 TD's in his last game. Kind of risky because he's only been in 2 games this season (he's a freshman) but his price is right.
Northern Illinois – DREW HARE
Has more upside in the running game and is a tad bit overpriced on the site I normally play on, but is a viable option with the limited games on hand.
Kent State – COLIN REARDON
Risky because his offensive line is really poor and he's banged up a bit, but Toledo is one of the worst passing defenses in the country.
Ball State – JACK MILAS
Risky because he only has 1 TD after throwing 4 in week 7. Northern Illinois is not a very strong defense, so he's viable especially as a cheap #2.
Running Backs
Toledo – KAREEM HUNT
Just make sure he's playing, but all indications are that he's ready to go. This is an excellent matchup against a weaker Kent St run defense.
Ball State – JAHWAN EDWARDS
Faces an NIU team that is about the middle of the pack when it comes to run defense. He has 24+ carries in the last 3 games and is a reliable option this week.
Buffalo – ANTHONE TAYLOR
Came back down to earth a bit last game when he only got 14 carries, but he's an OK option this week – and Ohio is about middle of the pack when it comes to stopping the run.
Clemson – WAYNE GALLMAN
His price is reduced because he's just came into the starting job – but produced with 101 yards last game and he'll give you a few receptions too. Wake Forest isn't super strong against the run either.
Utah State – LaJUAN HUNT
Very risky since Utah spreads the ball around a bit, but he had a season high 33 carries last game for 150 yards and 1 receiving TD. Wyoming isn't very strong against the run either. The head coach seemed pleased with his work, and likely should get touches again this week.
Bowling Green – TRAVIS GREENE
A better option in 1pt PPR leages, and his production has fallen off a bit. I could see using him as a cheaper #2 RB, but somewhat risky.
Wyoming – BRIAN HILL
I know he broke all kinds of records last week … but he faces Utah State, who's very strong against the run. If he's still cheap on the daily fantasy site you play on, it's worth a gamble, but I wouldn't over-pay for him.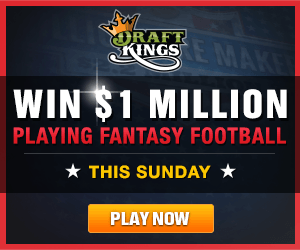 Memphis – BRANDON HAYES
Make sure you check to see if Sam Craft is out … if not, I'd avoid Hayes.
Wide Receiver
Akron – ZACH D'ORAZIO
I'm in love with this matchup against a poor Bowling Green defense. He's a little inconsistent, but that makes him very affordable and has tons of upside.
Buffalo – RON WILLOUGHBY
5 games in a row he has exactly 4 receptions. Really good matchup against Ohio, so you just hope he makes some big plays.
Bowling Green – ROGER LEWIS – RYAN BURBRINK – RONNIE MOORE
You can almost flip a coin here, just make sure Moore is playing since he's coming off injury. Given that BGSU is giving up points on defense, they rate to be throwing the ball.
Ball State – JORDAN WILLIAMS
Seems to be doing well with QB Jack Milas back in the lineup and this is a decent matchup.
Utah State – HUNTER SHARP
His production has come down a bit with the QB shuffle, but this is a pretty good matchup.
Northern Illinois – Da'RON BROWN
The team has been running a bit more, but he's the best WR on the team.
Utah State – BRUCE NATSON
Was suspended last game (team rules) so his price isn't too much.
Akron – L.T. SMITH
Don't know much about this guy, but he faces Bowling Green and he's cheap – so it might not matter too much.
Buffalo – DEVON HUGHES
Hot or cold type guy, but not a horrible option considering the matchup.
Buffalo – MARCUS McGILL
Is 3rd on the team in receptions, and Hughes & Willoughby are better options, but he's a viable sleeper #3 WR that has upside with this matchup.
Tight End
TE – CAM SERIGNE
Is better in 1pt PPR formats because of the lack of TD's but he's pretty good.
TE – CASEY PIERCE
He's been pretty steady of the last few games.
TE – MATT WEISER
Cheap, and usually gets about 1 catch. Nice matchup.