Daily College Fantasy Football Picks – Week 12 (Tuesday/Friday)
|
Wow – there seems like there's a TON of great plays during the week at all positions. I think this will be a really interesting week to play because the lineups shouldn't be loaded up with all the same players.
Quarterback
USC – CODY KESSLER (Thursday)
They play Cal – that's about all you need to know.
East Carolina –
SHANE CARDEN
(Thursday)
Really good matchup against Cincinnati and he's got the arm to put up some nice numbers.
Cal – JARED GOFF (Thursday)
Hasn't lit the board up too much the last few games, but he's a solid option and he's not super expesive ++ provides QB 1 upside.
Northern Illinois – DREW HARE (Tuesday)
The matchup is really good, Toledo is a very poor pass defense, in fact, one of the worst in the country. Only problem is Hare has been stinking it up the last few games through the air. However he is usually decent on the ground, and with the limited games he provides upside.
Massachusetts – BLAKE FROHNAPFEL (Wednesday)
Volume passer, and while I don't expect the same output he had against a much weaker Toledo team – Ball St. is pretty good against the pass but he should have some room to throw.
Cincinnati – MUNCHIE LEGAUX (Thursday)
Looks like he's the starter going forward with Gunner Kiel out with a rib injury. Had 3 TD's last game, and this is a good matchup against a weaker ECU defense.
Toldeo – LOGAN WOODSIDE (Tuesday)
Has back-2-back 3 TD games, but is listed as questionable in this game with a leg injury the coach says will limit his mobility a bit. It's not a horrible matchup but NIU has only given up 11 TD's in 9 games this season. Just make sure you do a status check to make sure he's starting.
UCF – JUSTIN HOLMAN
If you feel like gambling, this is a good matchup. Only issue is he's been inconsistent and does't have a game with more than 2 TD's. He could be used as a cheaper #2 QB – but with risk.
Buffalo – JOE LICATA (Tuesday)
Has at least 1 TD passing in each game this season, but is hot/cold type QB. Akron is not a horrible pass defense, so he's a lower-end QB #2 this week.
Kent St – NATHAN STROCK (Wednesday)
It's too bad it appears the team will play 2 QB's in this game, as Colin Reardon is likely going to get some snaps. Bowling Green is one of the worst passing defenses in the country – so I guess if you feel like gambling Strock could be a low-end #2 with upside considering the matchup.
Running Back
Ball St – JAHWAN EDWARDS (Wednesday)
This is a good matchup against a weaker UMASS run-D and Edwards is a 20+ carry RB and also gets a few catches every game. He's scored at leas 1 TD in each of the last 5 games as well.
UCF – WILLIAM STANBACK (Friday)
Very good matchup against a weaker Tulsa run-defense and is a 20+ carry guy.
Toledo – KAREEM HUNT (Tuesday)
Listed as probable, but I didn't see much risk of him missing the game. He's a solid option almost any week. NIU has given p 153.2 yards per game and 16 TD's through 9 games so Hunt can be deployed as a solid RB 1 this week.
USC – JAVORIUS ALLEN (Thursday)
Has 100+ rushing yards in 6 straight games. Likely has some upside this week too because of PPR stats that could come against a very weak Cal defense.
Bowling Green – FRED COPPET (Wednesday)
If Travis Greene is out – this is a good matchup against a weaker Kent St. run defense and Coppet got 100+ yards last week when Greene was hurt.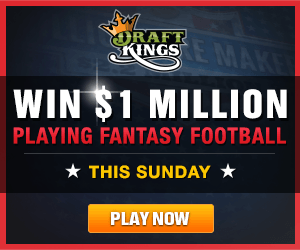 East Carolina – CHRIS HAIRSTON (Thursday)
Chris blew up last game with 21 carries for 153 yards but will likely split carries with starter Breon Allen. If you get clear word Hariston is getting the bulk of the carries, he's a great cheaper option. Either way, this is an excellent matchup against a weak Cincinnati run-defense.
Cal – DANIEL LASCO (Thursday)
This guy gets the job done one way or another. Faces a decent USC team against the run, but I'd lean toward Lasco in 1pt PPR leagues because he can get you multiple catches if he's shut down on the ground.
Northern Illinois – CAMERON STINGILY (Tuesday)
Very hot/cold type back, so more of a RB 2 in my book. Did get 26 carries for 148 and 3 TD's last week against Ball St.
Umass – SHADRACH ABROKWAH (Wednesday)
I have no idea how you say this guys name, but he's a hot/cold type player that needs touches to really have a big game. This is a good matchup so you hope that UMASS runs the ball, but he's a risky #2/Flex with upside.
Kent St – NICK HOLLEY (Wednesday)
Very risky because he only gets about 10 touches, but is involved in the passing game a bit too. I could see usuing him as your sleeper RB 2/Flex spot because the matchup is against one of the worst defenses in college football.
Wide Receiver
ECU – JUSTIN HARDY (Thursday)
Great matchup, and had an off game last week mainly because the weather was bad. He's a #1 guy with #1 upside because he can get 10+ catches against this weak of a defense.
USC – NELSON AGHOLOR (Thursday)
They are playing Cal – that's about all you need to know.
USC – JUJU SMITH (Thursday)
They are playing Cal – that's about all you need to know. Although, I do like his price and he's been scoring TD's with regularity the last few weeks.
Nothern Illinois – Da'RON BROWN (Tuesday)
Fairly stead WR that can have a big day or just an OK day. The good news is Toledo is one of the worst pass defenses in college football.
UMASS – Tajae Sharpe (Wednesday)
Very solid WR – one of the best playing this week. Only real issue is Ball St is pretty good against the pass, only giving up 209.4 receiving yards and 13 TDs through 9 games.
Tulsa – KEEVAN LUCAN (Friday)
Pretty tough matchup but this is an elite WR. Only real issue is you're paying up big for his services.
Ball St – JORDAN WILLIAMS (Wednesday)
Very solid WR who has a good matchup against Umass. Williams has 13 receptions over the last 2 games.
Cal – STEPHEN ANDERSON (Thursday)
Is quickly becoming the Golden Bears best WR, and his price is very reasonable. I like him as a cheap #2/3 WR this week with #1 upside against an OK USC pass defense. If Kenny Lawler &/or Trevor Davis are out again, I like Anderson even more. Bryce Treggs, Chris Harper are also options …. I only like them in 1pt PPR leagues especially if Lawler and Davis play.
UCF – RANNELL HALL (Friday)
If he comes back from injury – he could be a nice cheaper option at WR with upside. If he doesn't play again, Breshad Perriman is not a horrible option either because Tulsa's pass defense is very poor.
Kent St – KRIS WHITE – CHRIS HUMPHREY (Wednesday)
Kris looks like the posession WR, who is a nice cheap WR 3/Flex in 1pt PPR leagues. Humphrey's production has come down quite a bit, even against weaker teams recently – but against Bowling Green, he's not a horrible gamblers pick.
ECU – CAM WORTHY (Thursday)
He's been good or great since coming back to the team in week 7. He doesn't get in the endzone much at all – so I'd lean toward him in 1pt PPR leagues, but this is a great matchup against a weak Cincinnati pass defense.
Cincinnati – SHAQ WASHINGTON (Thursday)
He's a decent option and has a pretty good matchup against ECU who should have Cincinnati in throw mode.
Ball St – KEVONN MABON (Wednesday)
Solid cheaper #3/Flex WR if you're on a tight budget. He's a better option in 1pt PPR leagues – but also usually gets 1 rushing attempt per game as well.
ECU – ISAIAH JONES (Thursday)
Really good matchup, only real issue is he's probably fairly priced because he was doing better early in the season when Cam Worthy was out.
Tight End
Massachusetts – JEAN SIFRIN (Wednesday)
This guy is a BEAST with 4+ receptions in the last 6 games. You can also roll with fellow TE Rodney Mills, who's a bit cheaper but is effective.
Kent St – CASEY PIERCE (Wednesday)
Very very good matchup and this guy has been BEASTING too with at least 5 receptions in each of the last 4 games.
UTSA – David Morgan (Thursday)
Steady player, can provide some upside at TE with a fairly cheap price tag.
USC – RANDALL TELFER – BRYCE DIXON (Thursday)
Flip a coin here, but the matchup is good against Cal.