Daily College Fantasy Football Picks – Week 6 (Thursday/Friday)
|
Interesting group of games on Thursday/Friday. There are some good defenses actually, and the running back position is a little thin. I think you'll see grinders stack players in the Oregon/AZ and SD/Fresno St games.
Florida Atlantic (-6.5) at Florida International
Central Florida at Houston (-3)
Arizona at Oregon (-25) (This is the highest o/u game by almost 3 scores)
Louisville (-3) at Syracuse
San Diego State at Fresno State (-3)
Utah State at BYU (-21)
Quarterback
I don't think you need to go outside the top 3 or 4 but have included a few extra guys if you're in 2 QB leagues.
Oregon – MARCUS MARIOTA
Got to love everything but his salary this week. His matchup is good, he's been playing good too.
Arizona – ANU SOLOMON
Threw for a ridiculous 73 times last week against Cal including the hail-mary TD to win the game. He's sneaky good and Oregon isn't a world beater on defense – in fact their passing D is one of the worst in the country, mainly though because teams are forced to throw on them.
BYU – TAYSOM HILL
Has a rushing TD in every game this season. Has a good matchup this week. He's a little up/down but with the limited schedule you just roll with him and hope he gets in the endzone several times.
Houston – JOHN O'KORN
Has some upside and has 3 total TD's in each of the last 2 games including against BYU on the road. The team ran more last game, but he's an effective passer.
Fresno State – BRIAN BURRELL
Okay. So this guy has been replaced in some games but if he plays well, he's solid … but it's risky. The matchup isn't as good as it may seem but he's capable.
Florida Atlantic – JAQUEZ JOHNSON
The matchup isn't all that great on the road and he's hit or miss. But he's a viable option if for some reason you don't go with someone in the top 5.
San Diego State – NICK BAWDEN
If you just feel like rolling with a guy that will be off most grinders radar – the starting QB is injured and won't play so Bawden is getting the start. According to his bio – he's a 6-3 Freshman who's been with the team since January. He's rated as a 3-star recruit who had interest from some Pac-12 schools. He threw for 1,600+ yards in high school.
Running Back
San Diego State – DONNEL PUMPHREY
This guy has been pumping the ball in the end-zone with 9 on the season through 4 games including 2 last game. His worst game of the season is against Oregon State where he had 89 yards and 1 TD. He should get you a few touches in the passing game as well. He's clearly the #1 guy this week and the matchup is very good.
Arizona – NICK WILSON
Is listed as probable so just do a status check, but seems good. AZ didn't run much after throwing 70+ times last game. Terris Jones-Grigsby is healthy again and got a TD last game, but the team seems to like Wilson.
Oregon – BYRON MARSHALL
I'd probably only use him in 1 pt PPR leagues because that's where his value is – but he can break off a big run at any moment.
Oregon – ROYCE FREEMAN
In a full slate of games you ignore him, but with the limited schedule I could see the case to play Freeman. He leads the team in carries and had 20 last game. Not a big yard muncher, so you're hoping he gets into the end-zone.
Wide Receiver
This list isn't in order for the most part. I think you'll need to mix & match here and this is the position where your edge likely is because of the obvious plays at QB and RB with the limited games.
Arizona – CAYLEB JONES
Has really come on the last 2 weeks with 9 and 13 catches. He's over 100 yards in the last 3 games with 6 TD's. He's become the main weapon for Arizona in the passing game.
Oregon – DEVON ALLEN
He was great last week with 2 TD's and 7 catches, and is capable of making a big play.
Arizona – SAMAJIE GRANT
Missed the Cal game with a concussion – so just make sure he's playing. Not a big play guy, but would be effective in 1 pt PPR formats if he plays against Oregon.
Utah State – BRUCE NATSON
Has been very steady with 5 or 6 catches in each of the teams 4 games. Also appears to get several rushing attempts per game as well.
Utah State – HUNTER SHARP
Has some good games under his belt this season. There's some QB issues in Utah, but the team should be throwing late and BYU can give up some yards through the air.
Houston – DANIEL SPENCER
Is the teams #2 WR but has better numbers in part because teams may be focusing on Greenberry. He has TD catches in the last 2 games and had a rushing TD last game as well.
Houston – DEONTAY GREENBERRY
Had only 1 catch last game, but was solid before that. He's a #1 guy that I think teams key on, so you just hope he can get open enough.
Fresno State – JOSH HARPER
He's had some good games this season against some decent teams and has TD catches in the last 2 games.
Oregon – KEANON LOWE
Has increased his catches each game and had 5 catches with 2 TD's last game.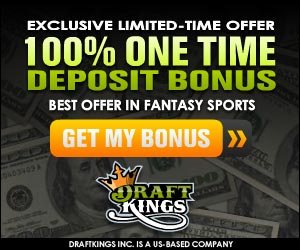 Florida Atlantic – LUCKY WHITEHEAD
Has 5 or more catches in every game this season and a few rushing attempts each game.
BYU – JORDAN LESLIE
Got hurt last game and still had 4 catches and a TD. Had 6 and 7 catches in games before that.
Arizona – AUSTIN HILL
Is a #1 type guy, but hasn't put up the numbers to risk staring him, but on the limited schedule he's not a horrible option.
Florida Atlantic – JENSON STOSHAK
Has been pretty consisted with either 4 or 5 catches in 3/4 games this season. Is capable of a big play too.
Syracuse – JARROD WEST
Is really cheap on DraftKings so I could see rolling with him if you need a cheap option at WR who should get a few catches.
Louisville – JAMES QUICK
Leads the team in yards (304) and 3 TD's. Has some upside with this matchup.
Louisville – ELI ROGERS
Has value in 1pt PPR leagues because he has been steady but not spectacular.  No TD's means he has some upside if he were to get one.
Tight Ends
Florida Atlantic – JONNU SMITH
His receptions have gone down in every game this season but has 3 TD's and is one of the best options for this group of games.
Oregon – PHARAOH BROWN
Solid, and is a red-zone target for Mariota.
Louisville – GERALD CHRISTIAN
Never has more than 3 catches in a game this season but is an option.