Daily College Fantasy Football – RB Picks – Week 12 (Saturday)
|
Well, the quarterback list was a little short on good matchups this week – that means the RB list is going to be full with good plays. There are so many good RB plays this week – you should have no problem getting production from this spot. There are some reasonably priced guys with good matchups too. I've also included some sleeper picks at the bottom, but you might not need them (or want to risk it) considering the possibilities at the top.
Western Michigan – JARVION FRANKLIN
This is an excellent matchup against Eastern Michigan (a very poor run defense) and Franklin is one of the best RB's in all of college football.
Pittsburgh – JAMES CONNER
BLEW UP last game with 263 rushing yards against Duke. This week faces another weak defense.
Indiana – TEVIN COLEMAN
Has been held out of the endzone for a few games now, but he's a solid RB and this is a good matchup against a weaker Rutgers run defense.
Michigan State – JEREMY LANGFORD
Very nice matchup against a weaker Maryland run defense and Langford has been on a roll recently.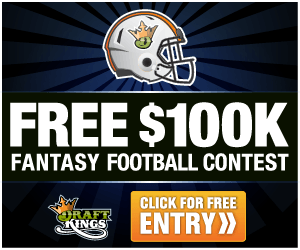 Boise State – JAY AJAYI
Has really found his grove recently. San Diego State is not a horrible team, but Ajayi shouldn't have too much trouble against them.
Wisconsin – MELVIN GORDON
This is one of his toughest matchups all season so you might not get video game numbers, but Nebraska hasn't seen a RB this good all season either.
Auburn – CAMERON ARTIS-PAYNE
Big game, and Georgia isn't a brick wall so I think he has some value because he's not overpriced on most sites.
Oklahoma – KEITH FORD
Looks like he's back, and while he didn't do much last week – his price has come down quite a bit and he's got a very favorable matchup this weekend against Texas Tech.
Georgia – TODD GURLEY
He should be fresh, but it's a huge game against Auburn and you never know how the kid will react to the time off. Not an ideal matchup but he's not super expensive and obviously has upside.
Tennessee – JALEN HURD
Pretty decent matchup against Kentucky and his last time out he had 21 carries for 125 yards.
South Florida – MARLON MACK
His production has slipped the last few games, so he's a risky play – but has some upside as a cheap RB 2/Flex because SMU is a very poor run defense and the team is starting a new QB.
Sand Diego State – DONNEL PUMPHREY
Not a horrible matchup, but not great against Boise St. He's a boom or bust type guy.
Virginia Tech – MARSHAWN WILLIAMS
Another sleeper type RB that is either hot or cold, but at near minimum price – he's not a bad #2/Flex over other options because Duke is not a very solid run defense.
Iowa – MARK WEISMAN – AKRUM WADLEY
Wadley just came back, so he's about minimum price and provides upside. Weisman is more of a short yardage guy, but gets the goaline TD's. They face off against Illinois, which is a very weak run defense.
BYU – ALGERNON BROWN – PAUL LASIKE
Neither is a RB #1 but they do face a very weak UNLV run defense. Really just last resort type guys, but worth it over other backs that might not have as good of matchup.