Daily College Fantasy Football – WR Picks – Week 4 (Saturday)
|
Week 4 is LITTERED with guys you can start … so this list isn't in any particular order … although I like the guys closer to the top than the bottom for the most part. I've mixed in plenty of cheaper/avg priced guys so you should have no real issue filling out your daily college fantasy football lineups this weekend.
Week 4 – QB Picks
Week 4 – RB Picks
Week 4 – TE Picks (Coming Later Today)
Hawaii at Colorado – NELSON SPRUCE
Consistent player and a solid matchup at home this week. Plus he's outside the top 5 WR in pricing for the early games on FanDuel which doesn't make much sense.
Florida at Alabama – AMARI COOPER
Leads the NCAA in receptions with 33 and is near the top in yardage. A trip back down to earth is likely, but he's still one of your best options at WR.
Oklahoma at West Virginia – KEVIN WHITE
Not the best matchup, but he's put up solid numbers against Alabama and Maryland on the road this season … and this game is at home. He's second in the NCAA in receptions with 32.
Washington State at Oregon – ISIAH MYERS
His price has finally risen on the daily sites to where he's not a value/must start … but he's 5th in the NCAA in receptions with 26 and has 4 TD's. Teammate Vince Mayle is a reception guy (he has 25 on the season), he is solid in 1pt PPR leagues, plus he's pretty cheap. The team loves to throw + you know they will have to against high powered Oregon.
Please Follow Us On Social Media
Texas A&M at SMU – MALCOME KENNEDY
It hasn't been wise to bet against Kennedy and A&M lighting it up this season. Looks like he's stepped right into a role Mike Evans vacated … and he's not nearly as expensive as he was yet.
UMass at Penn State – GENO LEWIS
See Hamilton below. Lewis is the big play guy, but only has 1 TD catch on the season … so some could be coming.
UMass at Penn State – DaeSean Hamilton
He's a little undervalued at least on FanDuel. He's tied for 5th in receptions in the entire NCAA on the season with 26. He has yet to snag a TD, which does leave some upside.
Bowling Green at Wisconsin – ROGER LEWIS
This guy is a Freshman, and he's been balling this year. The matchup isn't all that great, but the team seems to find him & he can snap off a big play.
ULL at Boise State – MATT MILLER (19/309/3) & SHANE WILLIAMS-RHODES (24/183/0)
These two are the main guys in the passing game, and if teams decide to try and shut down Ajayi (I saw him double teamed out of the backfield last week) … then Williams-Rhodes should get the most receptions and Miller will make the most big plays.
Enter Now: $1,000 NFL Freerolls This Weekend
UNLV at Houston – DEONTAY GREENBERRY
Great matchup and finally broke through with 2 TD's last week against BYU. Not a huge volume guy, but is a big play guy. You do see upside if he can get 7+ receptions, but he's a high-priced guy on most daily sites already.
UNLV at Houston – DANIEL SPENCER
Is cheaper than Greenberry and has as many catches on the season (17). Greg Ward Jr. is the cheapest option, and he also gets touches in the running game.
Marshall at Akron – DAVONTE ALLEN – TOMMY SHULER
I like these guys in this order. Shuler is the most expensive, but Allen has been the most productive in terms of yards and receptions.
North Carolina at East Carolina – JUSTIN HARDY & ISAIAH JONES
These two both have 20+ catches on the season and 200+ yards with 2 TD's. Jones is much cheaper but both are viable options this week.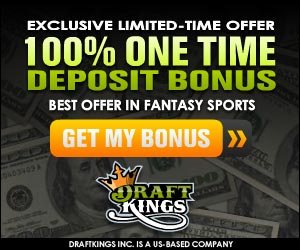 Mississippi State at LSU – TRAVIN DURAL
This guy is 7th in the NCAA on only 12 catches … so he's a boom or bust guy on a team that likes to run. He does have a solid matchup this week.
New Mexico at New Mexico State – TELDRICK MORGAN
Is a good name to throw in your lineups since most people outside New Mexico don't care about this matchup. He's one of the NCAA leaders in both receptions (22) and yards (342). Also has 4 TD's on the season. Downside is he did most of his damage last week with 202 yards, so he's likely to fall off, but he's not really that expensive.
Indiana at Missouri – BUD SASSER – DARIUS WHITE – JIMMIE HUNT
The teams spreads the ball around to these three pretty evenly, but the edge goes to Sasser nearly across the board. The matchup is good too.
Indiana at Missouri – SHANE WYNN – NICK STONER
J-Shun Harris has 9 catches and the only TD catch among the WR crew, but I didn't see him on FanDuel. Wynn got going in week 2 and Stoner is a reliable min. priced #3/Flex type guy you could start if needed.
Cal at Arizona – CAYLEB JONES
Somewhat of a risky pick, but has some upside & appears to be Solomon's main target in the passing game. Nice matchup too.