Daily NBA Fantasy Basketball Sleeper Picks – March 11
|
The cheap player/good matchup just isn't there tonight – unless I'm just not seeing it. I like targeting the Cavs & 76ers and neither play tonight. I think the Bucks are vulnerable since they played last night and the T-Wolves are decent. I'll be back tomorrow with more picks, tonight is just a little light.
F – Khris Middleton at Minnesota
Had a monster game last night, and I've been picking him on/off for the last few weeks. If his salary is below average I think he provides upside value.
F – Josh Smith vs Sacramento
A high end sleeper pick here that has worked out well in the past. I don't see too many players on the Kings that can matchup with him & Smith played well last game.
F – Kevin Love vs Milwaukee
I couldn't find enough sleepers I like, so I'm targeting Love since he has a good matchup & the Bucks played last night.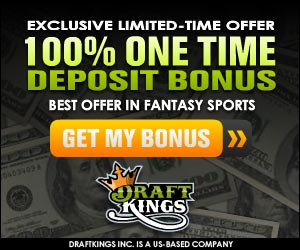 If You Enjoy The Picks Each Day – GET AT ME ON TWITTER!